Click here to download PowerPoint slides
Click here to download Fundraising Toolkit, a 34-page guide with forms and resources galore.
Click the "play" button in the middle of the video below to start playing the replay video …
=========================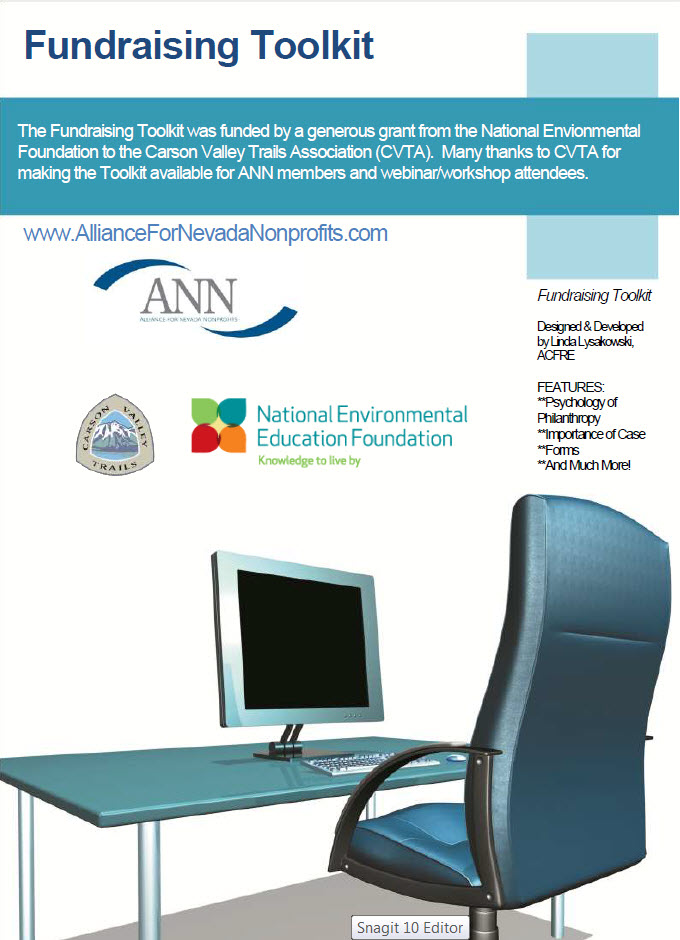 Diversifying your fundraising is one of the key factors for nonprofits to succeed today. Many nonprofits have suffered because of the "all our eggs in one basket" syndrome. Board members, executive directors and development directors will benefit from this webinar that will show you how to develop a sustainable fundraising program.
Audience: Board, CEOs/EDs, Support Staff, Volunteers
Topics
In this webinar, you will learn:
Creating a diversified fundraising plan
Developing a compelling case for support
Getting your board involved in fundraising
Outcomes
By the end of this webinar, you will be able to …
understand which fundraising methods are most effective
list the reasons people support or don't support a nonprofit
create a plan to expand their fundraising program and involve board members and volunteers in fundraising
Facilitator
Linda Lysakowski
Linda is one of 100 professionals worldwide to hold the Advanced Certified Fund Raising Executive

designation. In her twenty plus years as a philanthropic consultant, Linda has managed capital campaigns, helped hundreds of nonprofit organizations achieve their development goals, and trained more than 26,000 development professionals in Canada, Mexico, Egypt, Bermuda, and most of the 50 United States.
A graduate of Alvernia University and AFP's Faculty Training Academy, she is a Master Teacher. Linda is the author of Recruiting and Training Fundraising Volunteers; The Development Plan; Fundraising as a Career: What, Are You Crazy?; Capital Campaigns: Everything You NEED to Know; Are You Ready for a Capital Campaign? workbook, Raise More Money from Your Business Community; Fundraising for the GENIUS, a contributing author to The Fundraising Feasibility Study—It's Not About the Money, co-editor of YOU and Your Nonprofit and The Nonprofit Consulting Handbook; and co-author of The Essential Nonprofit Fundraising Handbook and What's Wrong With Your Fundraising…And How You Can Fix It.
In addition to her consulting and training practice, Linda serves as Acquisitions Editor for CharityChannel Press and For the GENIUS Press.
Webinar Sponsor