Click here to download PowerPoint slides.
Click on the "play button" below to start webinar replay video …
Upcoming Events
Resources
Ever cringe right before you click that "send" button to your email list wondering if anyone is really out there? Ever been afraid that "noone will come to your party" when you send out invitations? Ever thought that there must be an easier and more efficient/effective way to manage your email campaigns? If you answered "yes" to any of these questions, then this webinar is for you.
Audience
CEOs/EDs, Board, Administrators, Volunteers, Support Staff, Consultants
Topics
In this webinar, you will learn …
Key elements of successful email campaigns

How to build a responsive email list

Common mistakes to avoid

Email etiquette

Tips and tricks to design and deliver your email campaign efficiently and effectively

What other nonprofits engaged in online giving days have done to maximize their email campaigns
Outcomes
After this webinar, you will be able to …
Identify key elements of successful campaigns

Avoid common mistakes

Design and deliver efficient and effective email campaigns

Creatively reach out to your donors, volunteers and other supporters in a memorable way that results in dollars for your cause

Put what you learn into practice as you gear up for Nevada's Big Give, our state's 24 hour online giving day, on April 25th.
Cost
FREE
Facilitator Bio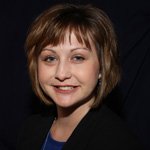 Stacey Wedding, Founder of Professionals in Philanthropy and Nevada's Big Give Volunteer

Phil Johncock, ANN Executive Director
Webinar Co-Sponsors
Nevada's Big Give & Las Vegas Regional Conference for Nonprofits (May 8-9 at the Rio)